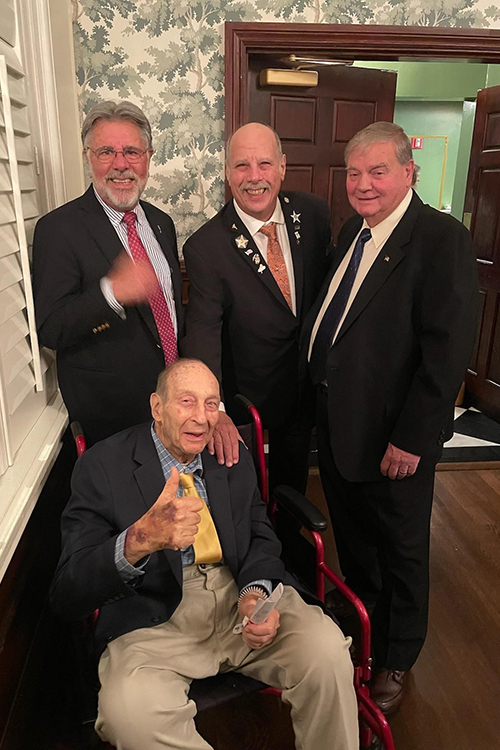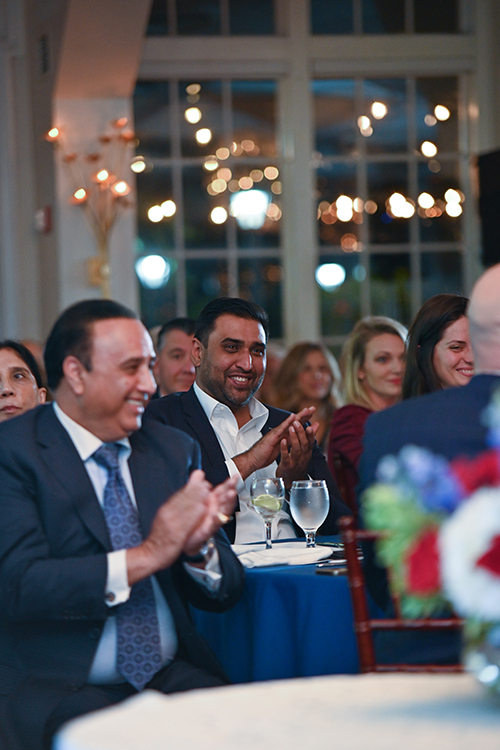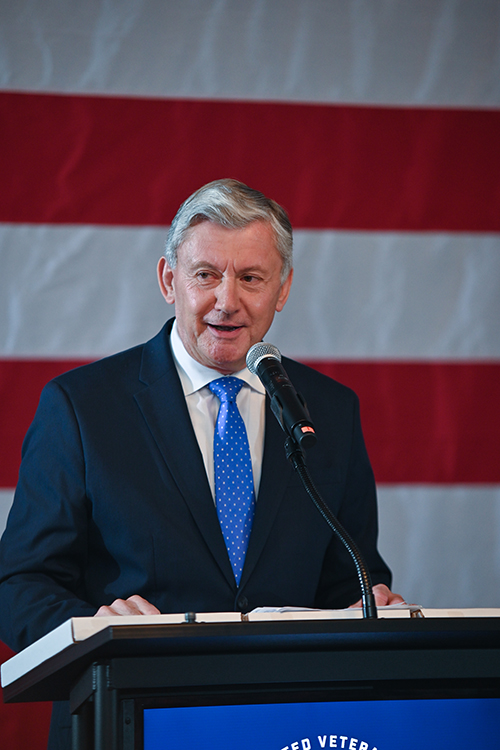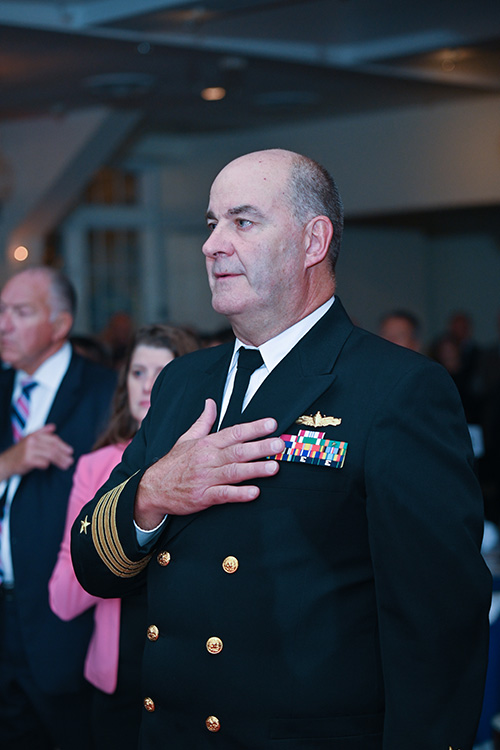 Another great year, another great gala!
This years' Veterans Salute Gala was a raging success, where over 350 attendees met and mingled to the sound of the Todd Barrie Jazz Trio. $300,000 was raised to support our veterans, and an unexpected announcement by one of the night's honorees brought guests to their feet in applause.
Following the always-lively cocktail hour, guests were ushered into the festively decorated ballroom, which featured a red carpet that ran through the middle of the room up to the stage. As the room lights dimmed, UVBH chairman of the board, Adam Wood, took to the stage and announced the 12 veteran honorees for this year's Red Carpet Salute. The crowd cheered as the final veteran honoree, UVBH president and CEO Frank Amalfitano, walked the red carpet. Adam then invited vocalist Veronica Pollicino to sing the National Anthem. Veronica's beautiful singing voice brought down the house as the crowd responded with vigorous applause.
The evening's emcee, Doug Geed of News 12 Long Island, took to the stage and graciously welcomed everyone. Doug spoke of his own family's military history as he connected with the audience on a very personal level. He then introduced each of the night's three special honorees.
First up was Kevin O'Connor, president of Dime Community Bank LI. A great friend of Beacon House, Kevin was the recipient of the Distinguished Service Award. Kevin conveyed his and his bank's support of Long Island's veterans, as his colleagues and friends were there in force to support Kevin both as the evening's honoree, and as one the region's most recognized and respected leaders in banking and finance.
Next, Doug introduced NYS Senator Phil Boyle, the recipient of Beacon House's very first Lifetime Public Service Award. Phil was honored for his years-long support, both professionally and personally, of Beacon House. Food drives, Covid-related supplies and event sponsorships are among the things Phil and his senate office staff have facilitated in partnership with UVBH.
Accepting the plaque, Phil thanked the crowd and made special mention of Frank Amalfitano and Tine Sferrazza for their exemplary commitment to Long Island's veterans. Last, but not least, Doug announced Beacon House's Community Partner of the Year – Harry and Kamljit Singh of the Bolla Charity Foundation.
Harry was greeted onstage by Frank Amalfitano, where he accepted the plaque to great applause. Harry spoke of his own history and commitment to veterans and first responders and emphasized the importance of the Beacon House mission: to help struggling veterans regain their independence. Harry spoke passionately about his own personal history as an immigrant, and how he was able to build his company after first opening an auto repair shop in NYC.
Harry then announced that he and his family's foundation are going to restore a second Beacon House residence! This brought everyone in the room to their feet in applause, and it served as an exciting penultimate ending to the evening's program.
Beacon House president and CEO, Frank Amalfitano, thanked Doug, the evening's honorees and attendees for their support, and promised another great event next year!