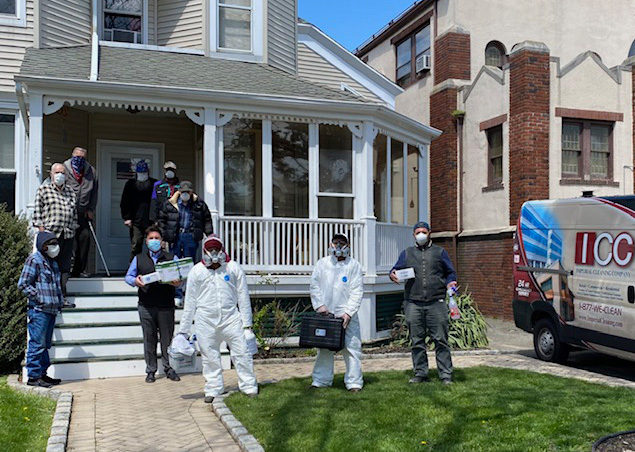 Coronavirus has affected everyone's lives adversely, but it has been amazing to see people forget themselves and give so generously.
Beacon House owes a debt of gratitude to Imperial Cleaning Company President David Feldman, and CEO Jeffery Krinick, for their selflessness. After learning about Beacon House's needs during the pandemic from our Community Partner, GEICO, they jumped into action and offered help.
Greg Kata, ICC Director of Operations, quickly organized his team and dispatched them to our two locations in Nassau County that house aging veterans. They professionally sanitized the homes helping us protect our most vulnerable residents from the dangers of COVID-19. Their kindness didn't stop there, they donated 2000 gloves, 200 masks, 1000 rolls of toilet paper, 20 gallons of hand soap, 40 gallons of disinfectant and 12 spray bottles.
Their actions epitomize the phrase "we are all in this together"