Following a two-year shuttering, the renovated 44-bed facility will once again provide Long Island's homeless veterans with emergency services.
Bay Shore, NY – The US Department of Veterans Affairs' only shelter for homeless veterans on Long Island is expected to resume operations on April 1, 2020, following a two-year shuttering due initially to issues related to the facility's HVAC system.
Last week, United Veterans Beacon House (UVBH), a Bay Shore-based non-profit providing housing and programming services to veterans, was notified by the US Department of Veterans Affairs that it was awarded the contract for Residential Housing Services at the Northport VA Medical Center (VAMC) as part of the Health Care for Homeless Veterans (HCHV) program.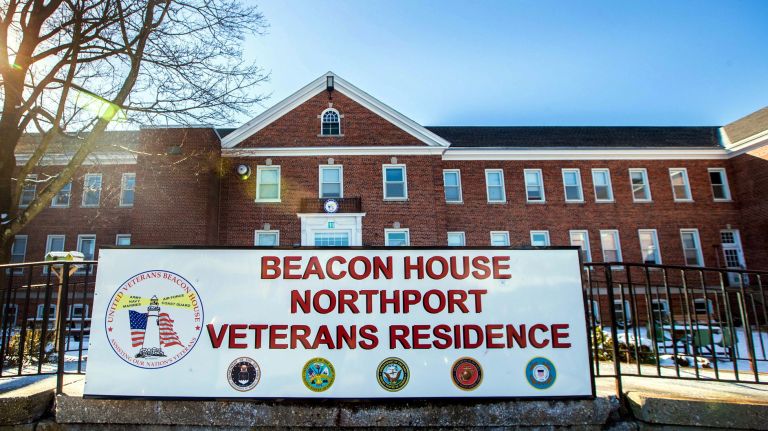 Prior to the shuttering, Beacon House had successfully operated the shelter, and invested over $250,000 in improvements to the facility, including renovations to kitchens and bathrooms, and the creation of a computer resource room.
The re-opening was delayed due to compliance issues with updated building codes, such as the fire suppression system. Once those issues were resolved, the Northport VAMC rebid the operating contract.
"We are anxious to get back to Northport to resume our work there," says Frank Amalfitano, CEO of UVBH. "While we effectively provided shelter alternatives to homeless verterans during these last two years, the Northport VA site uniquely provides a nexus for shelter and medical services for our most vulnerable constituency: veterans living on the street in need of both shelter and medical assistance."
Long Island's congressional delegation – Reps. Peter King, Kathleen Rice, Tom Suozzi and Lee Zeldin – offered great bipartisan support for the reopening of the facility.
As was widely reported at the time in local media, all four of Long Island's members of Congress signed a letter addressed to VA officials, dated May 2017, in which they urged a timely reopening of the facility.
It is expected that Beacon House will resume operations at the Northport VA Building 11 by April 1, 2020. The contract runs through March 21, 2025, and will include case management, housing support, and benefits assistance. The average length of stay will be 60 to 90 days with transition to permanent housing placement in the community based on individual needs.